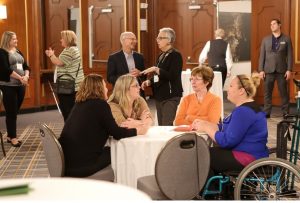 Collaborating— Participants discuss a presentation and share experiences during a break between sessions.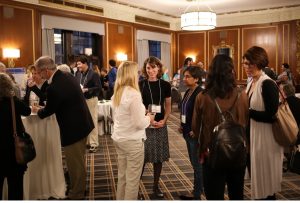 Connecting at the Reception — Conference participants talk with UConn Assistant Professor Dr. Allison Lombardi, who presented a pre-session about inclusive college teaching.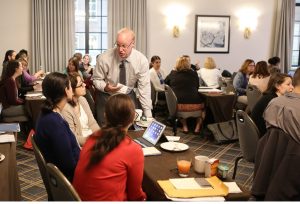 Interacting with the Audience — Paul Nolting, Learning Specialist at Hillsborough Community College, chats with attendees during a session he presents, "Proven Strategies to Enhance Math Success: Applying Study Strategies, Growth Mindset, Accommodations, and Course Substitutions. "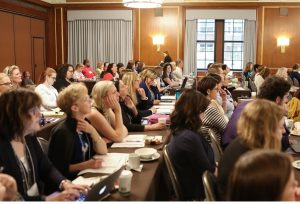 Full House — Participants fill the rooms for the 2017 PTI conference sessions, eager to learn from speakers and each other and share their own experiences as disability services professionals.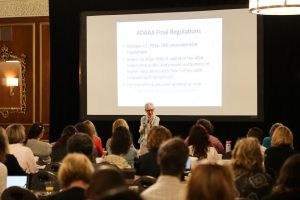 Post-Election Stress Disorder — Jeanne Kincaid, attorney with Drummond Woodsum Attorneys at Law, discusses relevant court rulings that will affect students with disabilities, including those pertaining to the Americans with Disabilities Amendments Act of 2008.
Post-Election Stress Disorder: (PESD): Reading the Boston Tea Party Leaves as to the Future of Civil Rights Protections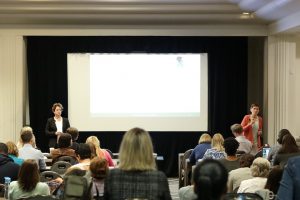 ASD & Higher Education — Dr. Lorre Wolf, Director of Disability Services at Boston University, and Dr. Jane Thierfeld Brown, Assistant Clinical Professor at Yale Medical School, present a strand session discussing the intersections of Title IX and conduct standards for students on the autism spectrum.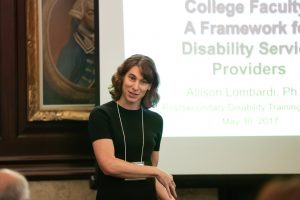 Promoting Inclusive College Classrooms — UConn Assistant Professor, Dr. Allison Lombardi, shares a framework for making college classes more inclusive. This session addressed how disability service providers can work with college faculty to help them incorporate universal design and inclusive teaching practices into their courses.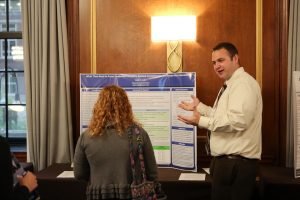 Working Across Departments — Recent graduate from the UConn PhD program in Educational Psychology, Dr. Adam Lalor shares a poster presentation discussing how to help student affairs professionals develop disability-related competencies.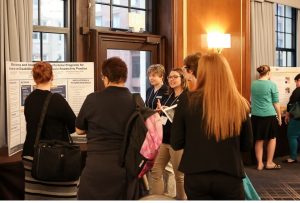 Peers Helping Peers — Current UConn PhD students Jessican Monahan and Emily Tarconish present a poster discussing  peer mentoring programs for students with disabilities in higher education settings.