Presenters Scheduled for PTI 2019 include:
---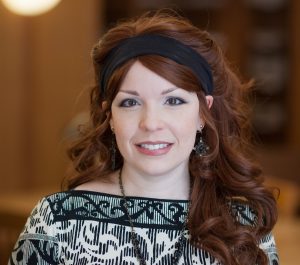 Jacqueline Renee Ahl
Culinary Institute of America
Jacqueline Renee Ahl is Assistant Manager of Learning Strategies for the Culinary Institute of America, where she offers strategy instruction and academic coaching, supervises peer and professional tutors, oversees accommodated testing, and advises faculty and staff seeking information about learning disabilities, executive functioning, and instructional methodology. She has 22 years of experience in disability services, and served as an instructor for the Summer Institute for the Gifted (2005-2015), teaching 21 different courses for gifted and twice-exceptional youth, as well as Specialist for Disabilities and Learning at SUNY New Paltz (2007-2015). A former grant writer and performer for Arts for Peace, Jacqueline appeared as visiting poet for the Language Arts Program of The Northeast Center for Special Care, offering arts-based rehabilitation for acquired brain injury. Jacqueline's poetry credits include A Slant of Light: Contemporary Women Writers of the Hudson Valley (2013) and her plays have been produced in NY, NC, and MO.
---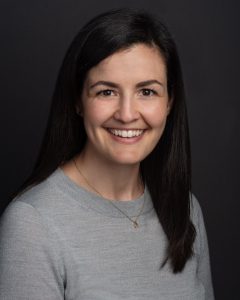 Samantha Bacon
Southern New Hampshire University 
Samantha Bacon, MSW has been an Accommodations Specialist with the Online Accessibility Center (OAC) at SNHU for 4 years. She entered Higher Education from the fields of Community Mental Health and Adult Disability Services. Samantha received her BA in Sociology from Dickinson College and her MSW from the University of New Hampshire. As an Accommodations Specialists for online students, Samantha connects with students over the phone and via email to provide accommodations to undergraduate and graduate students. During her time at SNHU, she has been involved in direct student services, policy and practice writing, and inter-departmental trainings on accommodations, disability services as well as the benefits of universal design. When not spending time supporting students with disabilities, she lives in New Hampshire with her husband, 2 boys, and dog Chewie.
---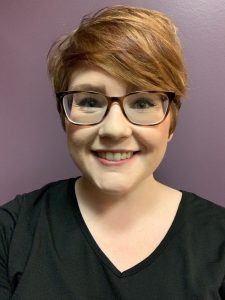 Emily Baker
University of North Alabama
Emily Baker is a graduate student at the University of North Alabama. In 2012, she graduated summa cum laude with a Bachelor of Science in Human Environmental Sciences with a concentration in Child Development and a minor in Family Studies. Mrs. Baker is currently pursuing her Master of Science in Family Studies and will graduate in July 2019. Her thesis explores the effects of self-advocacy programming in offices of disability support services in higher education and themes of social justice and intersectionality within this particular population of students. Throughout her thesis, she has worked with, and alongside, Disability Support Services at the University to develop self-advocacy workshops. She was recently honored with the 2018 Outstanding Graduate Student Award by the College of Arts and Sciences. Upon graduating, Mrs. Baker plans to complete certifications to become a Certified Family Life Educator and enroll in a doctoral program in a related field.
---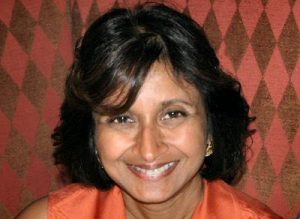 Manju Banerjee
Landmark College
Manju Banerjee, Ph.D. is Vice President of Educational Research and Innovation at Landmark College, Putney, VT. She oversees the Landmark College Institute for Research and Training (LCIRT) and the Division of Educational Technology and Online Programs (ETOP). Dr. Banerjee has over 35 years of experience in the field of learning disabilities, ADHD, and postsecondary disability services. She is a certified diagnostician and teacher-consultant on learning disabilities. She has published and presented extensively, both nationally and internationally, on topics such as disability documentation and accommodations, postsecondary transition, online learning, and universal design. She has been and currently is PI/Co-PI on several federal, foundational, and NSF grants. Manju Banerjee is an editorial board member of the Journal of Postsecondary Education and Disability; LD: A Multi-Disciplinary Journal, Professional Advisory Board member to the National Center on Learning Disabilities (NCLD), Learning Disability Association of America, and a consultant to Educational Testing Service, and Understood.org. She received her doctoral degree from the Neag School of Education, University of Connecticut, on the application of universal design to high stakes assessment. See Dr. Banerjee's clip on UDL: https://www.youtube.com/watch?v=_HHvRzemuHA
---
Michael Barnes
Atlantic Cape Community College
Michael Barnes serves as the Director, Center for Accessibility, at Atlantic Cape Community College in Southern New Jersey. He holds his M.S.E.D. in School & Mental Health Counseling from the University of Pennsylvania, and BS in Education from Cabrini University. Prior to joining the college in 2016, Mr. Barnes has worked extensively in both the mental health, and education arenas in both front line, and administrative capacities.
---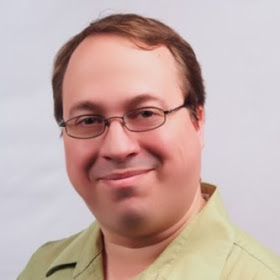 Zack Batchelder
Vassar College
Zack Batchelder is the Assistant Director at Vassar College's Office for Accessibility and Educational Opportunity (AEO).  He originally hails from Las Vegas and received his Ph.D. in Counseling Psychology from Iowa State University. His clinical work focused primarily on psychometric assessment, including a post-doctoral fellowship in juvenile psychoeducational and forensic assessment. Zack balances work with a happy marriage, two kids, four rescue dogs, and a rescue pony, and can occasionally be seen sneaking in a few minutes of a video game or a so-bad-it's-good 80's martial arts movie after the kids are in bed.
---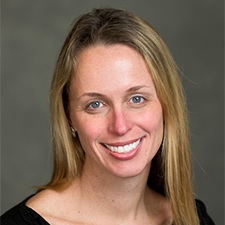 Kirsten Behling
Tufts University
Kirsten Behling is the Director of Student Accessibility Services at Tufts University and an adjunct professor and co-founder of the Disability Services in Higher Education Graduate Certificate Program at Suffolk University. Prior to working at Tufts, Kirsten developed and managed the Office of Disability Services at Suffolk University. Kirsten just published Reach Everyone Teach Everyone: UDL in Higher Education and is a frequent speaker/consultant to universities wishing to adopt UDL or revamp their disability services programs. Her research interests include campus-wide buy-in to access needs, access in online learning, teaching the diverse learner, and educating current and future disability service professionals. She can be reached by email at: kirsten.behling@tufts.edu. 
---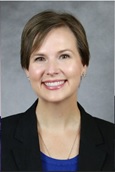 Erin Benson
University of Georgia
Erin Benson, M.P.A., is the Director of the Disability Resource Center at the University of Georgia. Erin leads the University of Georgia's commitment to educate and serve students with disabilities. The UGA Disability Resource Center houses three distinct services: the Test Accommodations Office for onsite classroom testing; the Assistive Technology Lab equipped with a variety of programs designed for people with disabilities; and Alternative Media Services. Erin has two degrees from the University of Georgia, a Bachelor of Arts in Anthropology and a Master of Public Administration and Policy. Erin initially joined the staff of the Disability Resource Center in 2015 and was promoted to director in 2018. Previously, she served more than nine years in Student Affairs at the University of North Georgia Oconee Campus, including seven years working directly with students with disabilities.
---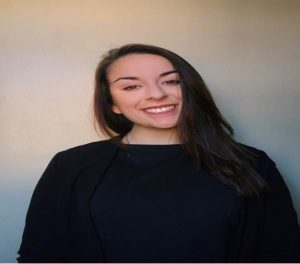 Sarah Berretta
Boston University
Sarah Berretta is a senior psychology student at Boston University. Hoping to pursue clinical psychology, Sarah has worked to gain as much experience as possible during her time at Boston University; holding positions as a counselor in jail facilities, working as a crisis hotline responder, and acting as a PASS Peer Coach on the Boston University campus. Finding ways to combine her expanding psychology knowledge, people skills, and even passion for visual arts, Sarah works to create individualized methods to help all of those she works with.
---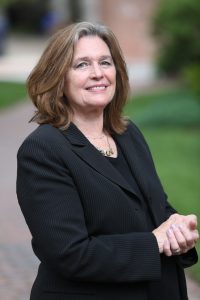 Eileen Berger
Harvard Graduate School of Education
Eileen Berger is assistant director of the Office of Student Affairs and Head of Access and Disability Services at Harvard Graduate School of Education. Prior, she was director of the Office for Students with Disabilities at a State University and a Community College. She worked as a certified speech, language and hearing specialist, educator, administrator, and grant writer in Special Education in private and urban public schools collaborating in developing policy, programming, curriculum and training for children, parents and educators. She holds a Master of Science in Education along with NYS, NYC and Massachusetts teacher certification, and certification in Assistive Technology. Eileen is a member of ATHEN,AHEADand NASPA as past Region 1 Disability Knowledge Community Representative and national co-chair for the disability knowledge community and currently a member of the Equity and Inclusion Commission. She haspresentedwith colleagues and students at national and regional conferences for 15+ years.
---
Melissa Bessaha
Stony Brook University
Melissa Bessaha holds a PhD in social work (University of Maryland), Master of Social Work (MSW) in clinical social work (New York University), and Master of Arts (MA) in psychology (Stony Brook University). She is a licensed social worker in New York.  In 2016, she joined the Stony Brook University School of Social Welfare's faculty as Assistant Professor. She also serves as Chair of the Families, Youth, and Transition to Adulthood specialization in the MSW program. Her research centers on the social determinants of mental health among underserved and immigrant emerging adults. Dr. Bessaha's research aims to inform culturally responsive practice interventions and policies that promote mental health and higher education equity during the transition to adulthood.
---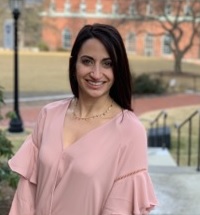 Amy Borggaard
College of the Holy Cross
Amy Borggaard is the Assistant Director of Disability Services at the College of the Holy Cross in Worcester, Massachusetts. She serves as the advisor to the DREAM (Disability Rights, Education, Activism, and Mentoring) Peer Educators as well as Eye to Eye mentors. Amy has dedicated her career to education having originally begun as a high school teacher before pursuing Higher Education. She earned a Bachelor of Arts in French and Education and a Master's of Education with a concentration in Spanish, both from Framingham State University. She was a first-generation college student. Previous presentations include With a Little Help from My Friends: Empowering Students with Disabilities with Commercially Available Technologies at NERCOMP.
---

Sherrie Borowsky
Haverford College
Sherrie Borowsky leads the Office of Access and Disability Services at Haverford College where she revamped campus policies and processes to adhere to best practices in higher education disability support. She also increased disability awareness through numerous programs, trainings and events. Working with colleagues, Sherrie helps implement Universal Design for Learning practices. She is a member of Haverford College's Task Force on Classroom Climate/Inclusive Learning. Prior to joining Haverford, Sherrie was the Learning Specialist in the Disability Resource Center at Cabrini College. She has also worked as a counselor, providing counseling services and college planning to students in Philadelphia private and charter schools. At Ridley Middle School, she served as a Guidance Counselor and Conflict Resolution Teacher. In private practice from 1997 to 2007, Sherrie worked with children, teens and young adults. She received her Bachelor's degree in psychology from Syracuse University and her Master's degree from the University of Pennsylvania.
---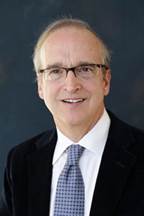 Loring Brinckerhoff
Educational Testing Services (ETS)
Loring C. Brinckerhoff is the Director of the Office of Disability Policy for Educational Testing Service (ETS) in Princeton, NJ. His primary responsibilities at ETS are to oversee testing accommodations for 14,000+ test takers with disabilities who are seeking accommodations on ETS brands high stakes tests, and training 37 experts who consult with ETS. He is also a higher education and disability consultant to Harvard Medical School, Johns Hopkins University and Columbia University. He earned his Ph.D. in learning disabilities at the University of Wisconsin-Madison where he started the LD Support Services office in the McBurney Resource Center.
---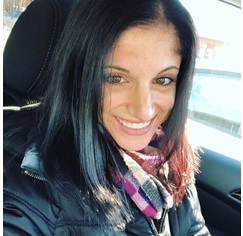 Stephanie Brodeur
Bentley University
Stephanie Brodeur is the Director of Disability Services in the Office of Academic Services at Bentley University. She started as a coordinator with the Office of Disability Services at Bentley in 2008. She received her master's degree in Rehabilitation Counseling from Assumption College and is certified as well as licensed as a Rehabilitation Counselor. Prior to Bentley, Stephanie worked at a therapeutic day and residential school for students with disabilities. She is most interested in issues of diversity and mental health.
---
Jane Thierfeld Brown
Yale Medical School
Jane Thierfeld Brown is Assistant Clinical Professor at Yale Child Study, Yale Medical School, Director of College Autism Spectrum and former Director of Student  Services at the University of Connecticut School of Law. She has worked in Disability Services for 40 years. She holds an Ed.D from Columbia University, Teachers College. Dr. Brown consults with many families, students, school districts and institutions of higher education. Dr. Brown has appeared on Good Morning America, CBS News and NPR. She has co-authored " Student with Asperger's: A Guide for College Professionals," (2009) Published in Japanese 2017,  "The Parent's Guide to College for Students on the Autism Spectrum," (2012) and "Behavior Management and Self-Regulation," (2012) along with many textbook chapters and articles. Dr. Brown is married and has three children, the youngest being a 27-year-old son with Autism.
---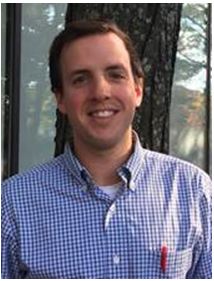 Paul Cherchia
Boston University
Paul Cherchia, MA, works in the College Mental Health Programs at the Center for Psychiatric Rehabilitation at Boston University. Paul is an instructor as well as a college coach within the Niteo Program, a wellness and academic skills-building program assisting college students to successfully re-enter college and complete higher education. He teaches LEAD BU on campus that is a wellness and academic seminar helping students learn strategies for academic access, explore values and goals, access campus supports and develop skills for healthy interpersonal relationships. Additionally, he is the Peer Academic Coach Supervisor for the PASS Program on campus that matches upper-class BU students to coach other students on campus who live with a mental health challenge.
---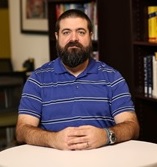 Andrew Cioffi
Suffolk University
Andrew Cioffi is the Director of Disability Services and co-founder and adjunct professor in the Disability Services in Higher Education Graduate Certificate Program at Suffolk University. His areas of professional interest include promoting university-wide accessibility, assistive and emerging technology, and the intersection of disability and diversity. Andrew's current teaching experience includes Issues in Postsecondary Disability Services and Assistive Technology in Postsecondary Education. Andrew has served as Chair of the Assistive Technology committee for New England AHEAD and presented both regionally and nationally on best practices in access and accommodation.
---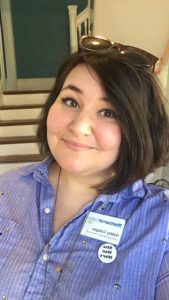 Gabrielle Colageo
Salem State University
Gabrielle Colageo is a graduate student finishing up her Master's degree in Higher Education from Salem State University. Her passion for campus life and making experiences on campus accessible led her to intern in Montserrat College of Art's Academic Access Studio.
---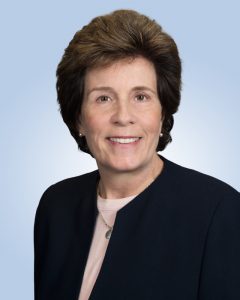 Crystal C. Coombes
Virginia Commonwealth University 
Crystal C. Coombes is the ADA Administrator serving as the ADA/504 Coordinator for Virginia Commonwealth University. She is a licensed mental health therapist and has over thirty years in the field of accessibility services and is considered an expert in her field. Coombes has designed successful and innovative programs, private and public, specific to ADA/504, Inclusion, Title IX, Conduct and Student Affairs Student Success. She has offered her expertise across a number of public and private industries, served as a legal consultant, private investigator, and compliance agent. Coombes has been an invited speaker at conventions and professional conferences throughout the United States and abroad and is a subject matter expert in dual diagnosis and physical trauma. She enjoys teaching Literature, and in addition to her full-time position as a university administrator, she is the author of All Things Equal, the first novel in the Lucille Garcia mystery-fiction series.
---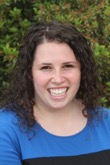 Laura Dayan
Columbia University 
Laura Dayan works at Columbia University's Disability Services. She first joined their team in 2013 as the Assistant Director of Accommodations and now serves as the Associate Director of Student Case Management. Laura has 10 years of higher education disability services. In her current role, Laura is a part of the Columbia Disability Services leadership team, determining, implementing, monitoring, and evaluating of academic and campus accommodations while supporting students in resolving access-related concerns. Her other responsibilities include overseeing the DS Student Case-Management Team and liaising across the University community providing consultation and technical assistance to create a campus committed to and knowledgeable of disability accommodations, accessibility and disability legislation. Laura's work as a case manager for a small cohort of students with disabilities not only providing direct services but also informs policy and procedures at Columbia.  Laura serves as a campus expert for the provision and coordination of academic and campus accommodations for students with disabilities.
---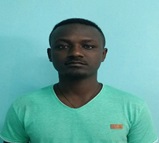 Yohannes Andargachew Delelegn
University of Gondar
Yohannes Andargachew Delelegn is a technical assistant in the Department of Sports Science at the University of Gondar in  Gondar, Ethiopia. He was born in Gondar, Ethiopia and graduated with a diploma in health and physical education from Gondar College of Teachers' Education. He also got a first degree in Pharmacy and Master of public health with a specialty in Epidemiology and Biostatistics from the University of Gondar. After completing his education, he worked as a teacher in different colleges and high schools. He currently works at the University of Gondar in the Department of Sports Science. Currently, he has one publication and two granted research proposals.
---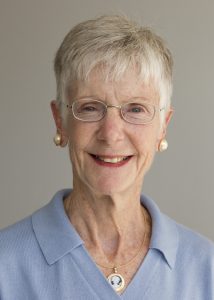 Laura DiGalbo
Central Connecticut State University 
Laura DiGalbo received her B.A. in psychology from Randolph-Macon Woman's College in Lynchburg Virginia. She continued her education at the University of Hartford earning a Master's Degree in Education /Counseling. During her career, she has completed clinical fellowships in the fields of acquired brain injury, attention deficit disorders, autism spectrum disorders, learning disabilities, mental illness and substance abuse. Laura DiGalbo has worked in the field of Rehabilitation & Education for over 40 years. During this time she has been employed with the State Federal Rehabilitation Program and in Post-Secondary Education. She served as the Clinical & Program Consultant for the Bureau of Rehabilitation Services in Connecticut for 34 years. It was during this time that she developed an interest in the issues effecting retention of students who have difficulty coping with rigors of post-secondary education due to disability related issues, including those with psychiatric disabilities. Ms. DiGalbo co-authored a chapter in the 30th Institute on Rehabilitation Issues monograph entitled "Innovative Methods of Providing Services to Individuals with Psychiatric Disabilities" in 2005. She was featured in Connecticut Behavioral Health Career Vignettes in 2011. She has been featured in the University of Massachusetts Medical School, Research and Training Center You Comeback TV episode "Tools for Schools; Mental Health Accommodations in Postsecondary Settings." She is an adjunct faculty in the graduate programs at Central Connecticut State University and has served as an adjunct faculty at Assumption College and Springfield College. Laura's expertise in disabilities and post-secondary education has led her to present at National and International conferences as well as to provide in-service training at Colleges and Universities throughout the country.
---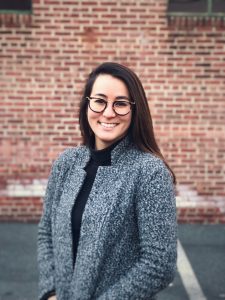 Kimberly Doan
Tufts University 
Kimberly Doan is the Associate Director of Student Accessibility Services at Tufts University and has been with the university since 2012. Encouraging student growth in the areas of advocacy, academics, and co-curricular activities, Kimberly supports students' intellectual and emotional development as they navigate the demands of the college environment. Areas of interest include resiliency, academic advising, transition support to and from and university setting, and university-wide diversity and inclusion initiatives. She holds a M.A. from Tufts University in Child Study and Human Development, focused in Developmental Health and Psychology.
---
Amanda Donlon
Stony Brook University
Amanda Donlon holds a Doctor of Psychology (Psy.D.) in Clinical Psychology and Master of Arts (MA) in Clinical Practices from the University of Hartford's Graduate Institute of Professional Psychology. In addition, she also earned a Master of Science (MS) in Mental Health Counseling from Pace University. She has worked in a variety of clinical settings providing psychotherapy services and psychological testing with children, adolescents, adults, and families. Dr. Donlon's research interests focus on issues most pertinent to college student mental health and wellbeing and aims to inform best practices and preventative outreach initiatives.
---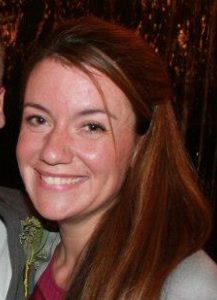 Catie Flynn
Tufts University 
Catie Flynn is the Disability Specialist for The Fletcher School, a graduate school of Law and Diplomacy at Tufts University. She served as the Accommodations Coordinator for Student Accessibility Services at Tufts since January 2017 before being promoted to Disability Specialist in June of 2018. The Disability Specialist role was a new position, initially funded as a one-year temporary position, that became a permanent position only two months after Catie stepped into the role. Working both with the students at Fletcher and collaborative campus partners, Catie uses her background in theater and psychology to creatively promote accessibility services and increase visibility to the Fletcher community. She currently lives in Waltham, MA and enjoys spending time with her very large family in Rhode Island. She can be reached via email at catherine.flynn@tufts.edu.
---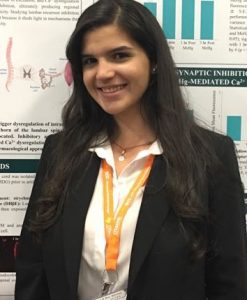 Romina González-Pons
University of Puerto Rico at Cayey
Romina González-Pons was born on October 8, 1995. Romina grew up in a small town in the mountains of Puerto Rico called Villalba. Being the oldest of two brothers, in 2013 she obtained her high school diploma at the Lysander Borrero Terry in Villalba. She is an undergraduate student completing her bachelor's degree in biology at the University of Puerto Rico at Cayey. Since her freshman year she has been recognized in the dean list of the college. Also, during the last years, she has not only been committed to research but is a part of the board for different college organizations. Romina has participated as a research assistant in Puerto Rico and abroad in different fields of interest. Currently, she is an assistant of Dr. Ruth Mercado-Cruz in her project that seeks to evaluate the prevention of secondary diseases in college students with chronic health conditions.
---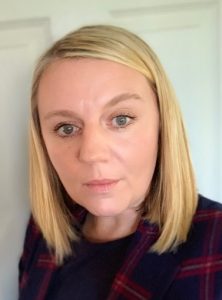 Meagan Grant
Montserrat College of Art 
Meagan Grant is the Director of the Academic Access Studio at Montserrat College of Art. In addition, she is an adjunct faculty member in the Art Education Department. Meagan is a published writer of poetry, essays, and creative non-fiction and her work has been shown alongside photography and mixed media in various art shows in the Greater Boston area
---
Kevin J. Hernández
University of Puerto Rico at Cayey
Kevin J. Hernández is a student at the University of Puerto Rico at Cayey who studies General Natural Sciences. He is currently in his fourth academic year. He belongs to the research investigation team of Dr. Ruth Mercado in her "Project to explore secondary diseases in university students at the UPR in Cayey." Their goal as researchers is to know what are the secondary diseases that can develop university students suffering from chronic health diseases. In addition, he is part of several student organizations such as: TMed, CUDAS, E.S.P.A.D.A and Fiesta VIII, in the later role as a member of the board. His goal as a student is to graduate with his baccalaureate and continue his studies in Rehabilitation Counseling in order to help people like himself whom experience from chronic health conditions.
---
Salome Heyward
Salome Heyward & Associates
Salome Heyward, a civil rights attorney with over 40 years' experience in the field of disability discrimination law and disability management is the president of Salome Heyward & Associates. Her pertinent accomplishments include being:
The author of Higher Education and Disability (LRP Publication, updated 2009); The FMLA Handbook (2002), Graduate Schools and the ADA (2001) and Access to Education for the Disabled, as well as numerous articles/publications concerning the Americans with Disabilities Act, the Family and Medical Leave Act and the Rehabilitation Act;
Contributor author for the Disability Compliance for Higher Education newsletter (Wiley Publications 2013-2014)
Editorial advisor for the Council on Law in Higher Education
Legal advisor for the Educational Testing Service;
Developer of leave and attendance software (ADA/FMLA) for employers;
Past editor of the Disability Accommodation Digest;
Past adjunct faculty member for the University of Connecticut School of law;
Senior staff attorney (12 years) for the Department of Education, Office for Civil Rights;
Past supervisor of a legal internship for the Southeastern Disability and Business Technical Assistance Center and Emory University Law School.
Dr. Heyward is frequently sought out by media personnel to provide legal background for their productions concerning disability issues, e.g., NBC, CNN, ESPN, the New York Times, the Christian Science Monitor, and the Chronicle of Higher Education. She is a well-known and respected speaker and trainer in the area of disability discrimination law and disability management. She has been a featured presenter for national associations and organizations such as the American Association for Affirmative Action, American Association of Medical Colleges, the Association of Higher Education and Disability, the Council of State Governments, the National Association of State Personnel and the International Learning Disabilities Association. Dr. Heyward's firm, Salome Heyward & Associates, helps postsecondary institutions, agencies and employers develop and maintain effective and compliant ADA/Section 504 programs and services. Services provided include: Program and function audits; case evaluations; ADA consulting; and complaint review and analysis. A sample of the institutions her firm has provided services to includes: California State Polytechnic University, Texas A & M University, University of Southern Mississippi, MIT, University of Washington, Seton Hall University, Emory University/Emory Healthcare, University of Maryland (Baltimore County), Salus University, Wright State University, Community College of Allegheny County, Life University, and Baptist College of Health Sciences.
---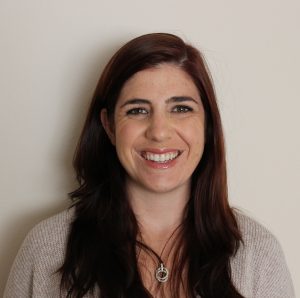 Tracy Jalaba
University of Southern California
Tracy Jalaba, OTD, OTR/L completed her doctoral residency at the University of Southern California's Occupational Therapy Faculty Practice, where she focused on expanding and improving their clinical services for adults and adolescents with autism spectrum disorders (ASD).  Dr. Jalaba now holds a dual position as a clinical faculty member in the Chan Division of Occupational Therapy and Occupational Science where her work focuses on wellness and preventative care and as a Disability Specialist at USC Disability Services & Programs where she manages a caseload of students and assists with initiatives to improve the processes and quality of services provided through that office.
---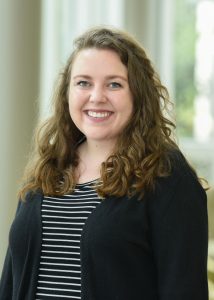 Ashleigh Johnson
University of Alabama at Birmingham
Ashleigh Johnson began her position as Program Coordinator II at the University of Alabama at Birmingham's Disability Support Services in July 2016. Prior to working in DSS, Ashleigh worked at UAB in Transfer Admissions and as a public speaking instructor for the Communication Studies Department. Ashleigh attended UAB for graduate school, where she completed her Masters in Communication Management in 2016. Ashleigh currently serves as the Alabama AHEAD Marketing Chair and Advisor to Delta Alpha Pi Epsilon Psi, international disability honor society. Prior to graduate school, Ashleigh earned a Bachelor of Arts in Mass Communication at the University of Southern Mississippi.
---
Marni Jones
Dickinson College
Marni Jones is Dean and Director of Access and Disability Services and SOAR (Strategies, Organization, and Achievement Resources) at Dickinson College. After obtaining her MA in Theatre, Marni earned her TESOL certification from the Peace Corps–the first of eight years working in West Africa. She earned a certification in Early Childhood Education and directed an acclaimed preschool, before turning her focus to higher ed with an MEd in Special Education. Marni was a contributing author to Communication Technology for Students in Special Education, has presented at numerous conferences, and served as an external reviewer for Kenyon's accessibility office. Having surveyed peer colleges on disability-related matters for five years, Marni has received accolades for her comprehensive and influential reports. At Dickinson, Marni received the Leadership in Diversity Education Award, serves on the President's Commission for Inclusivity, and was recently inducted into Wheel and Chain for making "exceptional contributions to the betterment of students."
---
Kate Katulak
Perkins School for the Blind
Kate Katulak, EdM is the Assistant Director of College Success and Certified Teacher of Students with Visual Impairments (TVI). She has nearly a decade of experience as an itinerant TVI in public schools and as a teacher and curriculum designer at Perkins. Kate has a master's in education with a concentration in blindness and visual impairment from Columbia University's Teachers College and a B.A. in Psychology from Wright State University.
---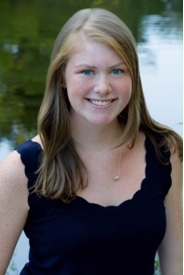 Elizabeth Keleher
College of the Holy Cross
Elizabeth Keleher is a rising junior at Holy Cross, majoring in Biology on the Pre-Med track. Diagnosed with Dyslexia in the 8th grade, she spent endless hours relearning her phonics in order to be successful with a different learning style. A Dean's list scholar at Holy Cross, Elizabeth is also an avid contributor to the school's community. Elizabeth is a student-athlete on the Varsity Women's Rowing Team. During her first year, she helped initiate and is now co-leader of a student peer education group called "DREAM" (Disability, Rights, Education, Activism, and Mentoring), advocating awareness to the variety of disabilities on campus and working to make a welcoming community. She is a part of a mentor group called "Eye to Eye," mentoring middle school students in Sutton with learning disabilities and the secretary of Holy Cross' "WishMakers" for the Make-A-Wish Foundation. Elizabeth hopes to pursue a career in pediatric, orthopedic, or newborn medicine.
---
Jeanne Kincaid is a nationally known disability lawyer with an active higher education practice consulting to the Office of General Counsel for numerous private and public colleges & universities facing a host of disability issues, including the physical accessibility requirements imposed by the Americans with Disabilities Act and the Rehabilitation Act.  She defends claims filed against clients regarding disability-related and/or web accessibility complaints at the Office for Civil Rights and the U.S. Department of Justice.  She has presented at various NACUA conferences, worked in an advisory capacity with AHEAD, and has held staff attorney positions with the U.S. Department of Education's Office for Civil Rights, the Oregon Department of Education, and served as a hearing officer for the Oregon Bureau of Labor and the New Hampshire Department of Education.
---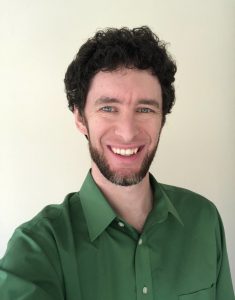 Adam Kosakowski
NEAT Center at Oak Hill
Adam Kosakowski has been an educator since 2008, but he wasn't always sure how he wanted to use his teaching skills and love for technology. After exploring teaching for a while, he found himself working as a math tutor in a university's disability services office. There he learned that he loved working with people with disabilities, particularly in assistive technology. After, he took on the leading disability services provider role in two other university's DS offices, but he realized he was not working with AT nearly as much as he had hoped. Fast forward to 2019, Adam is now NEAT Center at Oak Hill's newest Assistive Technology Specialist and he most recently has earned his ATP from RESNA. Equipped with his background in teaching and love for AT, he feels more ready than ever to empower people with disabilities.
---

Michelle Kowalsky
Rowan University
Michelle Kowalsky is a librarian and professor at Rowan University and the author of Creating Inclusive Library Environments: A Disabilities Planning Guide (ALA Editions, 2017). She works closely with the Academic Success Center and Disability Resources to ensure that students have access to the resources they need for research projects at all levels of study.
---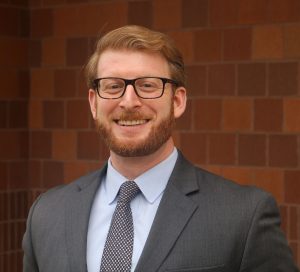 Ian Kunkes
Virginia Commonwealth University
Ian Kunkes is the current Director of The Office of Student Accessibility and Educational Opportunity and co-chair of the Transforming Accessibility Initiative at Virginia Commonwealth University. He is also a member of the expert review panel with ETS. He earned his undergraduate degree at The University of Massachusetts and a Master's in clinical psychology (with a focus on neuropsychological assessments and learning disabilities) at Loyola University, Maryland. Throughout his career, Ian has provided supports for students with disabilities at several colleges and universities and in the K-12 system. His current work with the Transforming Accessibility Initiative is focused on changing the culture of inclusion and accessibility on university campuses and engaging professionals and students in more meaningful, impactful, and lasting ways. Ian is very honored and excited to be presenting again at PTI and looks forward to seeing the colleagues and friends he has made at the institute in previous years.
---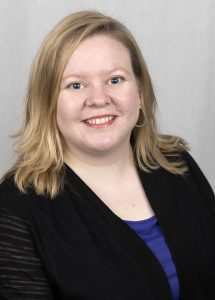 Stacy C. Lee
University of North Alabama
Stacy C. Lee is the Coordinator at the Disability Support Services office at the University of North Alabama. She has a Master's of Social Work degree from the University of Alabama and is currently enrolled as a doctoral student at Maryville University studying Leadership in Higher Education. Ms. Lee is a Licensed Independent Clinical Social Worker who is also certified as a Private Independent Practice of Social Work in the Following Areas: Social Casework, Clinical Social Work, and Social Work Administration. Her professional career includes work in administrative and clinical experience in adult and child protective services, foster care, Alabama's public health system, emergency preparedness/trauma response, and students with disabilities.
---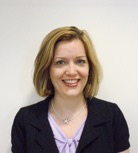 Colleen Lewis
Columbia University
Colleen Lewis has led Columbia's Disability Services since 2004. Colleen has worked in higher education disability services for more than 20 years- from completing her graduate education at the University of Illinois' acclaimed Division of Rehabilitation Education Services (DRES) to NYC, where she worked at CUNY for 4 years. Colleen served as a counselor for Queensborough Community College's nationally-regarded distance learning program for college students with disabilities and chronic conditions. She was then appointed Director of Disability Services for the Borough of Manhattan of Community College where she built one of CUNY's strongest programs based upon nationally-recognized best practices. At Columbia, Colleen manages the operations and strategic initiatives for fast-paced Disability Services office at an Ivy League university, including 24 full-time staff, serving 2500 students annually. Colleen serves as a campus expert for the provision and coordination of academic and campus accommodations for students with disabilities.
---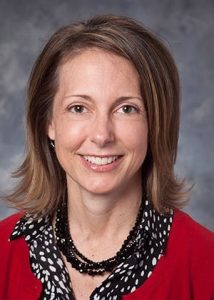 Jennifer Lindstrom
University of Georgia
Jennifer Lindstrom, Ph.D., is an Associate Professor in the Department of Communication Sciences and Special Education at the University of Georgia. Her teaching and research focus on causes and treatment of dyslexia and other learning disabilities, issues surrounding the provision of accommodations to individuals with dyslexia and other learning disabilities, early literacy with a focus on teacher training and the use of research-based methodologies for improving student performance, and the relationships between cognitive and linguistic abilities and poor reading and writing development.
---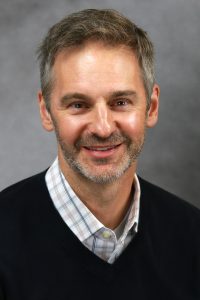 Will Lindstrom
University of Georgia
Will Lindstrom is the director of the Regents' Center for Learning Disorders at the University of Georgia, an evaluation, training, and research center dedicated to serving postsecondary students with learning-related disabilities. He is licensed as a psychologist in Georgia and Virginia. His primary research interests relate to the assessment and documentation of postsecondary learning-related disabilities. Relevant publications have appeared in the Journal of Attention Disorders, Journal of Disability Policy Studies, Learning Disabilities: A Multidisciplinary Journal, The Clinical Neuropsychologist, and Archives of Clinical Neuropsychology.
---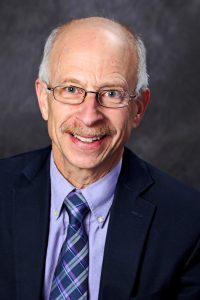 Neal E. Lipsitz
College of the Holy Cross
Neal E. Lipsitz, Ph.D. is Associate Dean for Student Development and the Director of Disability Services at the College of the Holy Cross in Worcester, Massachusetts. He oversees Counseling, Health, Wellness, and Disability Services at the College. Dr. Lipsitz has been a licensed psychologist and has been in the field of college mental health for over 30 years. He currently coordinates services for students with disabilities at Holy Cross along with his other senior leadership responsibilities. Over the past several years, Dr. Lipsitz has beenpresentingat local and national conferences on many aspects of service provision to students with disabilities. He also teaches at the college and maintains a small private practice in Newton Centre, Massachusetts. He was national chair for the NASPA Disability Knowledge Community and is co-editor of: Beyond the Americans with Disabilities Act: Inclusive policy and practice for students with disabilities in higher education (2014).
---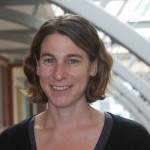 Allison Lombardi
University of Connecticut
Allison Lombardi,PhD, teaches undergraduate and graduate courses in the Special Education Program. She's also the director of the graduate certificate program in Postsecondary Disability Services. Dr. Lombardi studies the transition from adolescence to adulthood, with a particular focus on college and career readiness (CCR) and higher education experiences of underrepresented groups, including students with disabilities. She focuses on survey design methods and has experience in the development, field-testing, and initial validation of several measures intended for secondary and postsecondary students and college faculty. More recently, she's focused on the utility of Positive Behavior Interventions and Supports (PBIS) as an implementation vehicle for CCR in high schools, leveraging Information Technology (IT) literacy as a means to teach transition skills to secondary students with disabilities, and expanding the discourse on diversity in higher education to include disability. Dr. Lombardi currently serves on the editorial boards of the Journal of Diversity in Higher Education, Career Development and Transition for Exceptional Individuals, and the Journal on Postsecondary Education and Disability. Before joining the faculty at the University of Connecticut, Dr. Lombardi was a Postdoctoral Research Associate at the University of Oregon's College of Education.
---
Wendi Mathews
Stony Brook University
Wendi Mathews is the Director of Student Accessibility Support Center at Stony Brook University. Wendi is a Licensed Clinical Social Worker who holds her Masters in Social Work from Adelphi University. Before beginning her career in higher education, she worked in the mental health field providing clinical counseling at a non-profit agency where she specialized in working with individuals of all different abilities within a modified high school setting. She has enjoyed working at Stony Brook University to help create a universally accessible and inclusive environment where students have the opportunity to thrive in their personal, educational, and professional development.
---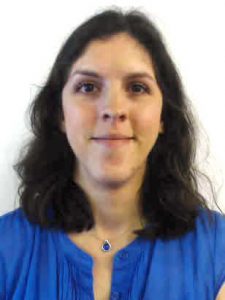 Emily Mattison
Vassar College
Emily Mattison is currently a Moorhead Academic Coach in the Office for Accessibility and Educational Opportunity at Vassar College. Coaches maintain a large caseload of students and primarily assist them with executive functioning, time management, self-care and other related areas. Coaches also are involved in programming development and collaboration with other campus departments. Emily has her Masters' Degree in Higher Education Student Affairs Administration from Nazareth College and her Bachelors' degree in Anthropology from SUNY Brockport. She has had past experience in K-12 special education, positions at the undergrad and grad level within disability/accessibility services and a previous internship coaching position working with students on the autism spectrum at the Rochester Institute of Technology. Professional interests include learning more about neurodiversity, collaborating with other campus departments and ways to best support students with disabilities.
---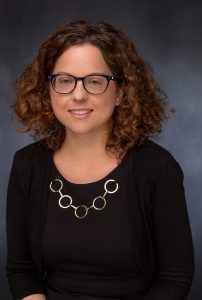 Rachel McDonald
College of William and Mary
Rachel McDonald is an Assistant Dean of Students and the Director of Care Support Services at the College of William and Mary where she provides outreach, advocacy, and support services to assist and empower students in identifying and managing interpersonal, academic, and wellness concerns. With 15 years combined teaching and Student Affairs experience, Rachel has a passion for supporting and providing access to students who experience a medical crisis while pursuing their academic journey. Rachel completed her PhD in Education Policy, Planning and Leadership from the College of William Mary in 2017. Her research interests include disability intersection in higher education, policy development, and crisis intervention. She has created a student development model for the medical leave process which she uses in her practice at the College of William and Mary.
---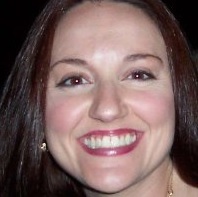 Kelly J. McGill Seega
University of Connecticut
Kelly J. McGill Seega has been active in the field of higher education for over seventeen years; focusing on student programming, orientation, tutoring, academic advising, and disability/accessibility services. Most recently Kelly is responsible for developing and implementing intervention services for student-athletes diagnosed with learning disabilities, learning challenges or considered to be at high risk academically. Kelly received her Bachelor's Degree from Framingham State College and her Master's Degree in Education, from Sacred Heart University. Kelly currently serves as the Learning Services Director in the Student-Athlete Success Program (SASP) at the University of Connecticut. In this role, Kelly works to implement academic plans and intervention strategies, coordinates the identification of student-athletes who may be at academic risk, as well as determining need for diagnostic testing, coordinating assessments, training and supervising academic mentor staff and serving as the liaison for the Student-Athlete Success Program with the Center for Students with Disabilities.
---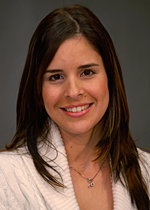 Ruth N. Mercado Cruz
University of Puerto Rico at Cayey
Ruth N. Mercado Cruz, PhD., CRC is a Rehabilitation Counselor, Instructor and Student Disability Coordinator at the University of Puerto Rico at Cayey. She completed her doctor's degree in the Rehabilitation Counseling Education Program at the University of Iowa. She's licensed and certified as a Rehabilitation Counselor in Puerto Rico and has over 10 years of experience at the rehabilitation counseling field. Her primary area of researches includes reasonable accommodations in college students, adaptation to disability and stigma issues, aging studies, substance abuse in women, and transition on college students with disabilities.
---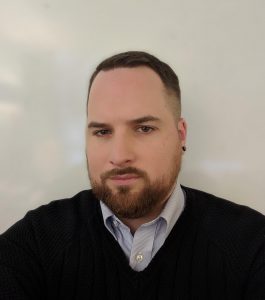 Matthew Mueller
Vassar College
Matthew Mueller is a Moorhead Academic Coach at Vassar College. He serves as a campus coordinator for the Workforce Recruitment Program and sits as a chair of the Committee on Disability Issues. CODI, as members call it, is a group of college employees and students tasked with building awareness of disability and creating inclusive and accessible spaces across campus. Matthew is a Certified Rehabilitation Counselor, earning a Master's degree in Vocational Rehabilitation Counseling from the George Washington University and a Bachelor's degree in Black Studies and Sociology from the State University of New York at New Paltz. His one-to-one work with students is complemented by the training sessions and workshops he has developed for the first-year faculty, Integrated Health Services, and the peer-to-peer help center. He collaborates across the campus ecosystem to enhance access for all people with disabilities and neurodiverse learners.
---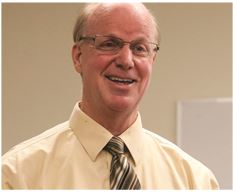 Paul Nolting
Hillsborough Community College
Dr. Paul Nolting has been helping college students with disabilities for 30 years. During that time, he was a disabilities and math lab coordinator, instructor, learning specialist, Title III grant director and consulted with over 100 college campuses on disabilities and improving math success. His publications are in the Journal of Developmental Education and the American Mathematical Association of Two-Year College (AMATYC) journal. His last two books are Mathematics and Disability Handbook: Guide for LD, ADHD, TBI, PTSD Students and My Math Success Plan a student math study skills workbook helping students understand their disability. He has also just completed his award-winning seventh edition Winning at Math student math study skills text and revised his Math Study Skills Evaluation. He was the keynote speaker for the Florida, New Jersey, Colorado, Georgia, California and Washington state conferences. In Georgia, he helped develop their course substitution state policy.  Some of his presentations were at AHEAD, AMATYC, PTI, NADE and in Kuwait. Last, he was the main coordinator and presenter for the last three National Math Summits co-sponsored by AMATYC and NADE.
---
Lovely Octavius
Rowan University
Lovely Octavius is an undergraduate student at Rowan University. She works on Kowalsky's research team, selecting and coding articles which recommend disabilities best practices to libraries and their higher education institutions.
---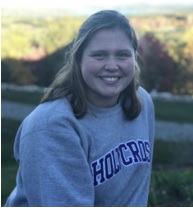 Katherine O'Malley
College of the Holy Cross
Katherine O'Malley is a rising junior from Wrentham, Massachusetts at the College of the Holy Cross in Worcester, Massachusetts. She is pursuing a major in Biology as well as a concentration in Latin American, Latinx, and Caribbean Studies. Katherine serves as a DREAM Peer Educator. As a Type 1 Diabetic herself, Katherine is able to guide peers to many resources available to them through the Disability Services Office. Katherine is also a member of the College's Division 1 Swimming and Diving Program and serves on the Student-Athlete Advisory Committee (SAAC) and on the Holy Cross Community Engagement Committee. She is actively involved in the Holy Cross and surrounding community and has participated in the Spring Break Immersion Program and Student Programs for Urban Development (SPUD). After graduation, Katherine hopes to attend a Physician Assistant graduate program and enter into the field of medicine.
---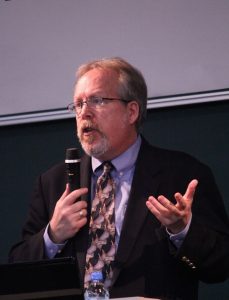 David R. Parker
Children's Resource Group (CRG)
Dr. David R. Parker is a Postsecondary Disability Specialist and ADD/life coach at CRG (Children's Resource Group) in Indianapolis, IN.  He earned a Ph.D. in Special Education (postsecondary programming) at the University of Connecticut. Three decades of work with students with LD, ADHD, and ASD have included positions as a high school special education teacher, director of a private school for students with dyslexia, administrator of LD/ADHD programs at UNC-Chapel Hill and UCONN, and program manager of a National Science Foundation STEM/UDI grant project at Washington University in St. Louis. He has conducted training on best practices for college students with ADHD in Italy, Japan, Austria, and Kuwait. Dr. Parker helped conduct the first national study of ADD college coaching through Wayne State University. A board member of four peer-reviewed journals and former executive editor of AHEAD's Journal of Postsecondary Education and Disability, Dr. Parker is the author of numerous research articles, book chapters, and three books. Along with Sharon Field, he recently co-edited Becoming Self-Determined:  Creating Thoughtful Learners in a Standards-Driven, Admissions-Frenzied Culture (AHEAD, 2016).
---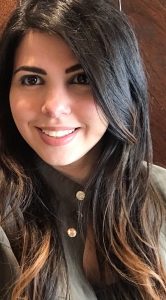 Yanelee M. Pérez-Haddock
University of Puerto Rico at Cayey
Yanelee M. Pérez-Haddock is a college student who is working on becoming a Neuropsychologist and will graduate with her bachelors in Psychology and Mental Health in June 2019 from the University of Puerto Rico at Cayey. As an active student, she has indulged in a variety of extracurricular activities which include: pro community movements, community service, student organizations such as NAMI (National Alliance for Mental Illness), E.S.P.A.D.A (student organization in pro of disabled students), PSY-CHI (Psychology student organization) to which she has served as president on her graduate year. She has also set goals to establish and improve her research skills by undertaking a number of research investigations.
---

Nora Pollard
Educational Testing Services (ETS)
Nora Pollard is the Senior Disability Policy Specialist at Educational Testing Service in Princeton, NJ. Pollard's responsibilities in this position include reviewing disability documentation from test takers with a wide variety of disabilities. Additionally, she communicates with test takers, evaluators, and disability services personnel at institutions of higher education to assure the documentation submitted for consideration adequately describes the test takers functional limitations and supports the requested accommodations. Pollard has 30 years of experience working in the field of special education at both the K-12 and college level. Pollard has prepared future teachers and learning consultants to perform their respective duties in the public schools in New Jersey. Pollard holds certifications as a New Jersey Learning Disability Teacher-Consultant and a Nationally Certified Educational Diagnostician through the Council for Educational Diagnostic Services at CEC.
---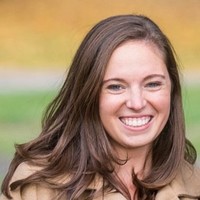 Kate Pillette
Tufts University
Kate Pillette is a school psychologist who works to support accessible and inclusive higher education experiences for students with disabilities. In her current role as a Learning Specialist, she works with young adults to support their growth and development as students. Kate enjoys working with individual students to develop academic skills and self-advocacy. She also collaborates and consults with colleagues across departments, to design programs and events that benefit all students, including note-taking workshops, supported study halls, and residential advisor trainings. Kate's professional interests include identity-based motivation, resiliency in emerging adulthood, and disability employment issues.
---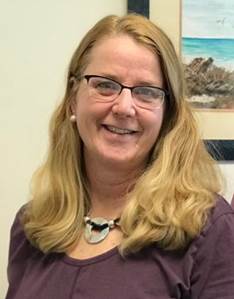 Kristie Proctor
Quinsigamond Community College
Kristie Proctor is Director of Disability Services & Assistive Technology at Quinsigamond Community College in Worcester, MA. Kristie has been in the postsecondary disability field for over 20 years, serving at San Jose State University, SUNY – New Paltz, and Clark University before arriving at QCC. Kristie obtained her B.S. from Barrington College and her M.Ed. (Special) from San Jose State University. In addition to her interests in transition and disability, Kristie is a certified Life Design Catalyst Coach, and teaches the Life Design U course for Gateway to College and incoming transfer students to QCC.
---
Becky Reed
Stony Brook University
Becky Reed holds a Ph.D. in Counseling Psychology and an Ed.M in Psychological Counseling (specialization in School Counseling) from Teachers College, Columbia University. She has experiences providing counseling to children, adolescents, and adults and works from a psychodynamic orientation that integrates a multicultural perspective and mindfulness practices. Dr. Reed's qualitative and quantitative research interests focus on areas related to transition, power, and privilege as well as education. She holds a special interest in Participation Action Research and believes PAR work not only brings about strong outcomes, but also can be a transformative experience for those involved.
---
Allie Reeves
University of Alabama at Birmingham 
Allie Reeves began her position as the Testing Coordinator at the University of Alabama at Birmingham's Disability Support Services in June 2016. Prior to working at UAB, Allie obtained a Master's degree in Higher Education Administration from The University of Alabama. Allie currently serves as the Alabama AHEAD Membership Chair and the Autism Society of Alabama Junior Board membership chair. Prior to graduate school, Allie earned a Bachelor's of Science in Psychology from the University of Tennessee at Chattanooga.
---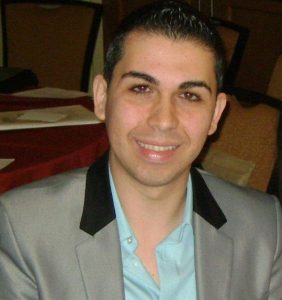 Raúl Rivera
University of Puerto Rico, Río Piedras Campus
Dr. Raúl Rivera has a PhD in Psychology with a specialty in Psychological Counseling, a Master's Degree in Rehabilitation Counseling and a second Master's Degree in Special Education with a specialty in Transitional Services. Dr. Rivera has the National Certification of Rehabilitation Counselor (CRC) awarded by the Commission on Rehabilitation Counselor Certification. In addition, he has professional certifications in Clinical and Health Psychology, Vocational Assessment, Psychogeriatric and Human Sexuality. He currently serves as Assistant Professor of the Graduate School of Rehabilitation Counseling at the University of Puerto Rico, Río Piedras Campus; where he offers graduate courses, he serves as academic advisor and curriculum coordinator. He is Vice President of the Examining Board of Rehabilitation Counselors in Puerto Rico. He has publications and research experiences in the areas of human sexuality, transition of young people with disabilities to adult life and social inclusion.
---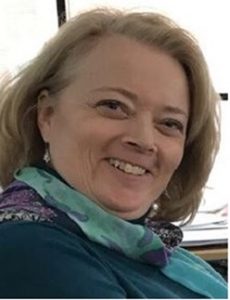 Terri Rodriguez
Quinsigamond Community College
Terri Rodriguez is the Associate Director of Disability Services at Quinsigamond Community College in Worcester, MA. A lifetime educator, Terri began her career as a high school history teacher, moved to Residence Life and Academic Support, then found her passion for students with disabilities. Terri earned a B.A. in History from Regis College and a M.A. in Special Education from the University of Arizona. Terri has presented locally and nationally on issues of disability. Terri is a certified Life Design Catalyst Coach and teaches the Life Design U course for Gateway to College and incoming transfer students. Currently, Terri serves on the Board of New England AHEAD representing the interest of community colleges.
---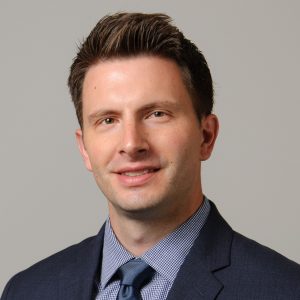 Josh Rucker
University of Connecticut 
Josh Rucker is the Deputy ADA Coordinator at the University of Connecticut, and is primarily responsible to ensure University compliance with the Americans with Disabilities Act, the Rehabilitation Act of 1973 and other relevant federal and state laws pertaining to individuals with disabilities. As part of this role, Josh collaborates with University leadership on disability issues to develop appropriate policies, procedures, and processes that respond to the needs of individuals with disabilities. He provides education, training, and guidance to the University community in understanding disability access, rights, and responsibilities and is a member of the University Committee on Access and Accommodations. Josh is a certified Accessibility Inspector / Plans Examiner through the International Code Council and a member of the National Association of ADA Coordinators. Josh earned his BA in Sociology at Clark University and a Master of Nonprofit Administration at the University of San Francisco School of Management.
---
Stephanie Russo Bohler
Bentley University
Stephanie Russo Bohler is the Assistant Director of Disability Services at Bentley University. She earned her Bachelor of Arts in Education from Stonehill College and her Master of Education in Higher Education, Student Affairs from Salem State University in 2012. This is Stephanie's third year being part of the Bentley Community. Prior to Bentley, she spent four years working in Accessibility Services at Harvard Law School. Stephanie is passionate about accessible education and enjoys working with students in a higher education setting.
---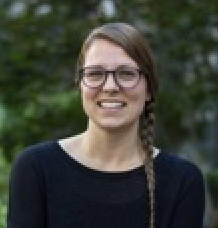 Ashley Schleimer
Columbia University
Ashley Schleimer works at Columbia University's Disability Services which is a high-volume, fast-paced office located in New York City. Ashley joined Columbia in 2010 and has served the office in a variety of roles and is currently the Assistant Director of Intake and Registration. In her role as Assistant Director, Ashley is a part of the Columbia Disability Services leadership team, overseeing the intake and registration process of students with disabilities. Ashley oversees and also engages in guiding prospective and current students through the registration process by providing individualized guidance regarding disability documentation and accommodation requests. Ashley provides consultation to students, families, faculty, and outside professionals to provide initial assessment, consultation regarding disability and academic concerns, and accommodation needs. Ashley additionally reviews disability documentation and determines eligibility for services and accommodations.
---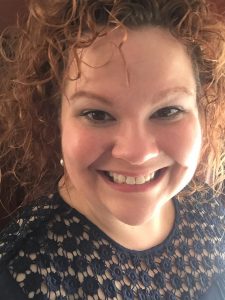 Audrey Silva
University of Connecticut
Audrey Silva is the Director of UConn Interpreting Services (UCIS), a specialized unit housed in UConn's Center for Students with Disabilities. As a nationally certified ASL-English Interpreter, trainer, and mentor with twenty-five years in the field, Audrey works with highly skilled professionals to facilitate communication access across the UConn Community. UCIS collaborates with stakeholders including students, faculty, staff, and visitors to find innovative strategies toward the goal of experiential equity. She believes more knowledge leads to better inclusion, and liaises between constituent groups to build these partnerships. Using the Integrated Model of Interpreting, her years of consulting experience, and cutting edge technology, Audrey works to design and implement programs and initiatives to provide sustainable services in higher education settings.
---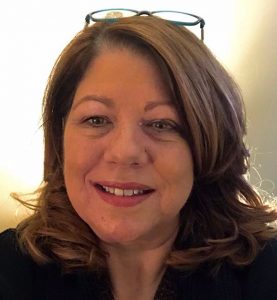 Jacqueline Smith
Carlow University 
Jacqueline Smith has more than 30 years of experience in education encompassing five k-12 teaching certifications, a Masters Degree in Special Education, Adult literacy education and has been the Director of Disabilities Services at Carlow University in Pittsburgh, PA since 2012. She strongly believes that the DSS can be a change agent in the Inclusion and Diversity conversation in Higher Education, and has presented on that topic at the past three PTI conferences. Her focus on cultural shifts and collaborative methods has made a measurable difference in her campus' approach to accommodation, inclusion and expectations for faculty, staff and students.
---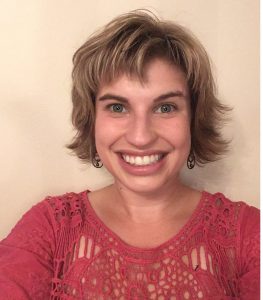 Emily Tarconish
University of Connecticut
Emily Tarconish, is a third-year doctoral student at the University of Connecticut working with Dr. Allison Lombardi. Her research interests include accommodation provision to students with disabilities in higher education, examining how to improve support for postsecondary students with brain injuries, as well as the effects of peer support and mentoring for these students. Emily's previous experience includes working as a behavioral specialist, a vocational rehabilitation counselor, and as the Director of Accessibility Services at Clark University, where she developed and oversaw a disability-centered student group and peer mentoring program.
---
Leslie Thatcher
Perkins School for the Blind 
Leslie Thatcher, EdM brings more than 25 years of experience in college and independent school education to College Success @ Perkins. Her professional and leadership experience includes admissions, program development and student life in independent schools, including residential parenting and academic skills teaching at Worcester Academy and Cushing Academy, and as a college counselor at Chapel Hill Chauncy Hall School in Waltham, MA. Additionally, she served as Associate Dean of Admission for Lewis & Clark College. Leslie consults with college-bound young adults as an independent educational consultant and executive functioning coach. Leslie has a master's in education with a focus on adolescent development and higher education administration from the Harvard Graduate School of Education and a B.A. in History from Lewis & Clark College.
---

Laura Walsh
Columbia University
Laura Walsh joined Columbia University (CU) Disability Services in 2016 and currently serves as a Senior Coordinator working with the Disability Services office.  Prior to working in higher education, Laura worked as a licensed social worker supporting adults living with developmental disabilities. Laura provided ongoing social and emotional support in order for those adults to achieve their life-long goals. In her role at CU, Laura reviews disability documentation; determines eligibility for services and accommodations; provides ongoing case management and supportive advisement on a range of disability and academic concerns. Laura works with undergraduate and graduate students, including veterans and students enrolled in clinical programs. In this role, Laura serves as a liaison to the faculty and greater campus community on issues related to a range of disabilities, accessibility, classroom and curricular accommodations, and laws related to compliance with the Americans with Disabilities Act and Section 504 of the Rehabilitation Act.
---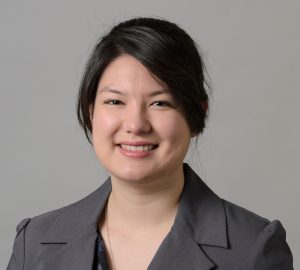 Kathryn Weber-Hottleman
University of Connecticut
Kathryn Weber-Hottleman serves as the University of Connecticut's IT Accessibility Coordinator, ensuring the University's Information Communication Technology (ICT) accessibility, with a particular focus on the University's websites and online learning environments. She monitors University compliance with regulations and regulatory guidance specific to ICT and implements plans for enhancement in collaboration with other administrators, faculty, and staff. She also provides guidance and assistance to campus departments in integrating accessible technology into the classroom and workplace environments and develops and implements staff and faculty training programs related to accessible technology and instruction for students and employees with disabilities.
---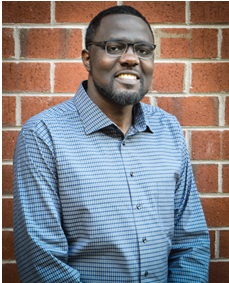 Antonio Willis-Berry
Bentley University
Antonio Willis-Berry is the Assistant Director of Housing Operations at Bentley University in Waltham, MA. Originally from Atlanta, GA, Antonio moved to Massachusetts to complete his Bachelor of Arts degree in Music from the College of the Holy Cross in Worcester, MA. Antonio also holds a Master of Science in Education with a concentration in Higher Education from the University of Pennsylvania. This is Antonio's fifth year at Bentley and in his role, he oversees processes related to students moving onto, around, and off of campus. Additionally, he chairs the University's Housing and Meal Plan Medical Accommodation Committee and serves as a liaison between the committee and students who are seeking appropriate medical accommodations based on their diagnosis.
---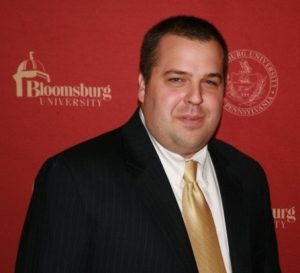 Andrew Wislock
Mount Aloysius College
Andrew Wislock is currently an Academic Advisor and Retention Manager at Mount Aloysius College in Pennsylvania where he helps support students in their transition to higher education. He also coordinates various educational programs with campus and community organizations focusing on topics such as self-determination, goal setting, and teamwork. Previously, Andrew advised students as an Academic Advisor at Luzerne County Community College. He graduated from the UCONN Master's Certificate in Postsecondary Disability program and earned his Master's Degree in Counseling/College Student Affairs from Bloomsburg University of PA.
---
Lorraine Wolf
Boston University
Dr. Wolf is the Director of Disability & Access Services at Boston University. She holds a doctorate in clinical neuropsychology from the City University of New York and has over 35 years of experience working with children, adolescents and adults with neurodevelopmental disorders. She has taught experimental psychology, assessment, and neuropsychology at the undergraduate and graduate levels. Dr. Wolf has published and presented nationally and internationally on issues for students with attention and learning disorders, psychiatric disabilities, and autism spectrum disorders. She holds faculty appointments in psychiatry and in rehabilitation sciences at Boston University. She was a co-editor of Adult Attention Deficit Disorders: Brain Mechanisms and Life Outcomes (2001, New York Academy of Sciences), is the senior co-editor of Learning Disorders in Adults: Contemporary Issues (Psychology Press, 2008), and is the co-author of Students with Asperger Syndrome: A Guide for College Personnel(Autism Asperger Publishing Company, 2009) and Students on the Spectrum: A College Guide for Parents(AAPC, 2011). Dr. Wolf's interests include the neuropsychology of attention disorders, and developing effective services for students with autism spectrum and other psychiatric disabilities in higher education. Along with her co-presenter Jane Thierfeld Brown, she developed a model of service delivery for college students entitled "Strategic Education for students with Autism Spectrum Disorders". She is the parent of twins, one of whom is on the spectrum, which gives her a unique insight into these courageous young people.
---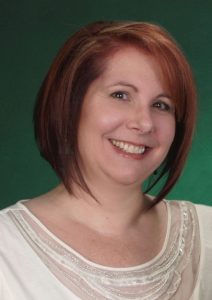 Gerri Wolfe
University of Georgia
Dr. Gerri Wolfe, Regional Liaison for the University System Georgia's Regents' Center for Learning Disorders, brings 28 years of experience in postsecondary disability services and administration. She specializes in transition, grant writing, policy & program development, alternative media, and working with students with disabilities. Dr. Wolfe earned her doctorate in Rehabilitation and Special Education from Auburn University and was instrumental in organizing the Alabama state organization for disability service providers. She is published in peer-reviewed journals and presents at the local and national levels.
---

John Woodruff
Rowan University 
John Woodruff is Director of the Academic Success Center and Disability Resources at Rowan University, Glassboro, New Jersey. He coordinates campus services for students with disabilities and manages transitions for students entering college. John holds an MS in Health Education from St. Joseph's University and a BS in Business Administration from St. Francis University (Loretto, Pennsylvania). John is the co-author of a book with Dr. Michelle Kowalsky entitled, Creating Inclusive Library Environments. His most recent activities include outreach to faculty and students to increase empathy for the varying needs of students; development of year-round speaker programs, activities, and events to promote understanding on campus and in the local community; and leadership of faculty-led and community–led strategic partnerships for awareness, training and mentoring. John's professional career reflects over thirty years of education, training, administration and management of employment and training programs for persons with disabilities.
---